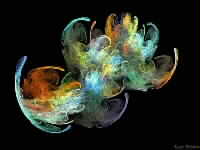 The Office Connection
We are now only mobile and web based ,
Anytown,
Colorado,
United States
Tel: 303-750-0000
Fax: N / A

ABOUT US
Offering .... Metro Denver .. ..
QUALITY ....
new compatible toner and sevice of desktop, laptop computers and laser printers for over 20 years
New compatible toner
These toners are all new manufactured toner[s]

These toners are not manufactured by the printer ...

Catastrophic Service


We will work with you and your insurance company to get your computer back up and running A.S.A.P. ...

Computer Service


We specialize in virus and malware removal and prevention.

If you have no information worth ...

Laser Printer Service


We offer laser printer service on a "as needed" basis.

We offer remanufactured toner at a ...

Warranty and Legal Terms


The Office Connection may be referred to as or by the initials - T.O.C.

T.O.C. charges a trip ...
[HOME]
[CATALOG]
[ABOUT US]
[INQUIRE]
[CONTACT INFO]